Welcome to IKiBlast
the smart way to enjoy AI's fast ongoing evolution
Experience the latest in AI technology with our easy-to-use apps.
Join us on this amazing journey and simplify your life with just a few clicks.
Let your creativity run wild and Sign Up now!
New AI Apps coming for: Working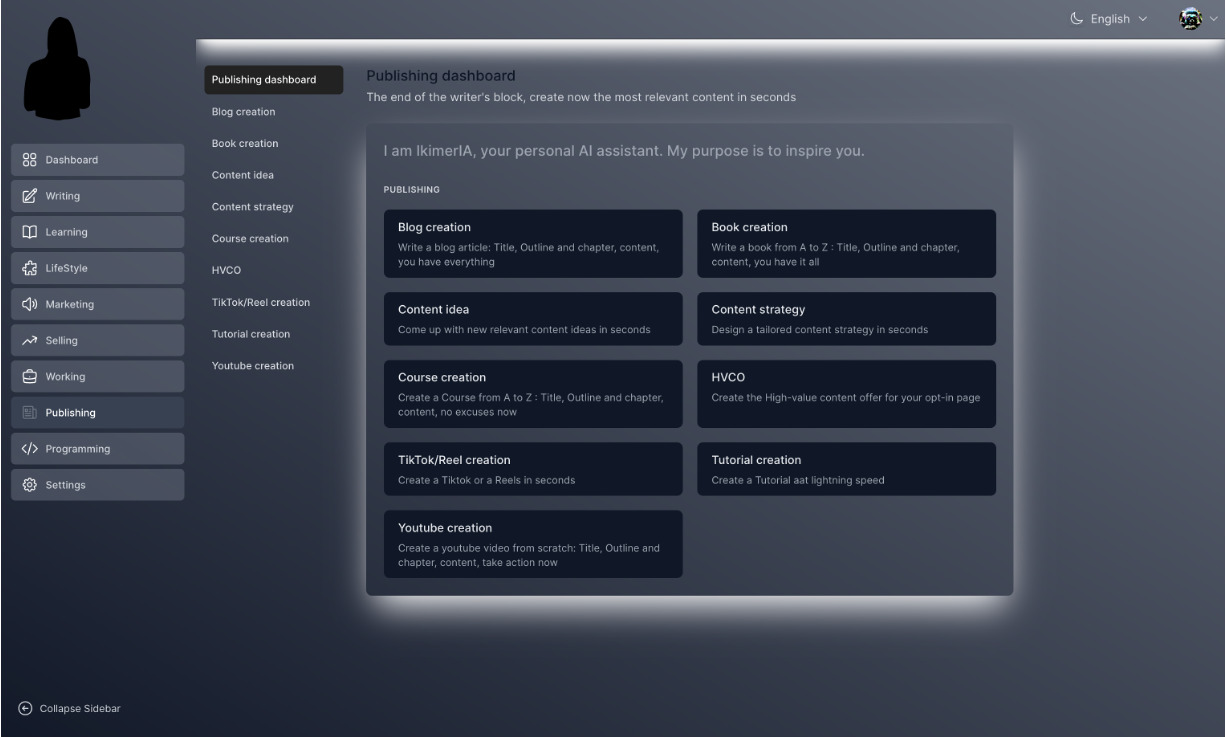 ---
Features
The only tool you need in the AI space
Unbeatable Features to Deliver You the Best Answers in the Fastest and Most Convenient Way
User-Oriented
Easy and Intuitive Path to the Required AI Feature. Single-Click Copy of AI Answers for Letting You Share them Quickly
Multiple AI Models
The Gateway to Mind-blowing AI Productions by Making AI Models Talk Together Based on Your Guidance
Privacy by Design
All Conversations Exclusively Stored on Your Personal Device to Keep Your Interactions with AI Private
Most Accurate AI Answers
Seamless access to Best-in-Class Decision-Making Algorithms for Unparalleled Interactions
Integration With Social Networks
Plug-ins for Sharing Your Creativity with Your Social Networks Connections
Integration with Web3
Leveraging Blockchain Technology for Distinguishing AI and Human Interfaces and Facilitating Effortless Interaction with Emerging Web3 Applications.
---
The AI interaction tool you have been eagerly awaiting
Sign up for free, today.
---